Department of
Chemistry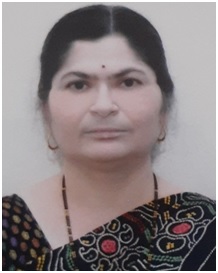 Dr. Mahashabde Jyoti Pradip
Head of Department
Introduction
The Department of Chemistry of this college has been established in 1993. The department is in function of running Under graduate (B.Sc) and Post Graduate (M.Sc. Organic Chemistry) courses. Faculties from senior wing are Ph. D. and remaining teachers are also pursuing it from various prestigious research centers. The department is fully equipped with instruments, equipment's and departmental books library to study the Chemistry in more effective manner at UG and PG levels. Along with theory and practical classes, there are extra activities conducted by department for true benefit of students such as; seminars, group discussions, live demonstrations, industrial visits, guest lectures etc. The department also organizes the campus placement campaigns for PG students and many students have got the job opportunities in various multinational companies like MaCloids Ltd., Lupin Pharmaceuticals Ltd., Sun Pharma Ltd., etc.
Salient Features of Department :
Laboratories
Well-equipped and specious laboratories for UG, PG and research activities. The laboratories are maintained with proper ventilation and strong gaseous exhaust system. Along with all necessary requirements for safety purpose fire extinguishing system and personal protecting equipment's are well maintained.
Departmental Library
The departmental library has been fully prepared with all the necessary reference books required for UG and PG classes.
Internet Facility
The department provides own internet facility for PG students and teachers for browsing current knowledge of the subject.
Smart Board Facility
The department has provided with the Smart Board system for power point presentations and seminars at the department.
Research Laboratory
The department has a well-equipped research laboratory, where Teachers and PG students carry out their research activities on projects funded by different agencies.