Department of
Zoology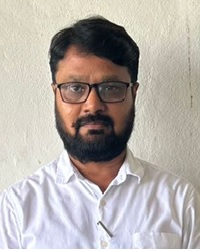 Dr. Agale Mahendra Chaitram
Head of Department
Introduction
The Department caters the need for the students from rural and backward area of Shirpur and also for Maharashtra making them a very good asset for society. Being one of the departments to be established in1992 at graduate level. It serves to inculcate social responsibilities and serve the society by not only becoming Teachers, Scientists, Zoologists but also as responsible citizens who bridge the gap between science and common man. The Department was selected by the University Grants Commission under Special Assistance Programme in the thrust areas of Entomology, Invertebrate and Vertebrates Zoology. Special papers in Biostatistics and Research Methodology were also introduced during this period. Recently Department runs PG course with Entomology.
Features of Department :
The zoology dept. established in the year 1992, up to Second year B.Sc. Zoology was one of the subjects in which B.Sc. graduate teaching was initiated in 2018.
Teaching at M.Sc. Level commenced in 2020.
In 2020 Entomology was introduce as a special subject, at PG level.
Dr. M.C. Agale also initiated research activities in Aquatic Biology.
In addition to Biodiversity research was continue with Dr.V.M.Patil
Goals:-
Zoology is the study of animals in all its aspects, from cells to populations and from neurons to behavior. The Department tries to achieve the overall goals.
To train majority of rural students in a wide range of science-based skills that provide the learning base for future careers in disciplines of teaching , research and management such as health sciences, agriculture, fisheries, environmental management and emerging biotechnology.
To motivate the students for self-employment in various applied branches of Zoology.
Student conduct field studies through projects in the various aspects such as Fisheries, Biodiversity and Wild life, Insects collection etc.
To offer associated seminars and practical classes supported by supervisions where appropriate.
To provide constructive feedback on their progress, individual student is assessed throughout the year in their written work, practical work, project work and participation in various curricular and co- curricular activities organized time to time.
Objectives:-
The primary objective of the department is to impart quality education in the subject of Zoology as a basic science and its applied branches to the students from rural Maharashtra. The Department is having the following objectives:
To provide quality education in a branch of Biological sciences i.e. Zoology with Entomology specializations.
To facilitate Higher education & research in zoology.
To provide quality education offering skill based programs and motivate the students for self-employment in applied branches of Zoology.
To inculcate the value based education and entrepreneurial skills among the students.
To inculcate the spirit of resource conservation and love for nature.
To conduct educational studies and different projects of subject related and global interests.
To provides opportunities for professional and personal development through curricular and co- curricular activities.
Provide consultancy and organize extension activities.