Department of
English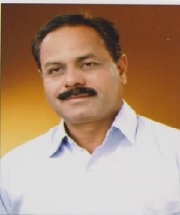 Mr. Sonar Rajanikant Vasant
Head of Department
Introduction
Language and Literature have been enriching the human lives. We believe that the constructive study of language and literature makes the pupils to compete with the contemporary challenges and makes their lives worthy and meaningful.
Objectives:
To create the atmosphere where the students grasp the language naturally and spontaneously
To develop and sharpen the creative and critical literary tendencies of the students
To help them to be economically independent
To attempt to help them to be good and responsible human beings having balance of intelligence and emotions
To empower the students through the acquisition of English.